Tacoma Moving Company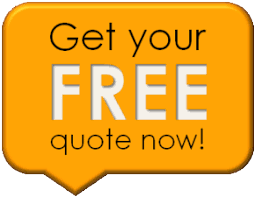 World Wide Movers Inc. is the Tacoma Moving Company you can trust. Do you currently live in Washington, but are moving across town, the country, or world? Are you searching for the best local moving companies in Tacoma, WA? Well, look no further! We are one of the top Seattle Tacoma moving companies in Washington. You can trust the World Wide Movers team to get your belongings from point A to point B safely and quickly. Feel free to contact us by phone at (253) 472-8400 or by filling out the form on this page to learn more about how we can help facilitate your move. We are looking forward to helping you!
Top Tacoma Moving Companies
World Wide Movers, Inc. is one of the top local moving companies in Tacoma, WA and the Seattle area, as well as in the United States. We serve as the top movers that Washington trusts and are affiliated with Mayflower Transit, Inc. and United Van Lines with corporate offices in Tacoma and Lynnwood, Washington to get your office of household items to their destination safe and sound. We are full service movers, offering moving and storage facilities.
Our helpful expert team helps with all types of moves in locations all over the Seattle area. Whether your relocation is near or far, our Washington movers will help make your relocation process easy and stress-free. We also specialize in corporate moves to the Seattle-Tacoma Area. No matter the distance, the friendly team at World Wide Movers, Inc. is here to help!
Washington Movers & Packers You Can Trust!
With agencies in Lynnwood and Tacoma and in central city hubs in other states, World Wide Movers, Inc. has established a large terminal network along the Pacific Coast and in the Pacific Northwest. This makes us the cost-effective solution for all your domestic and international moving needs.
Use our online form to request a shipping quote, and rest assured we have value added pricing. You're working with the professionals. Our movers and packers will make sure to get your goods to their destination safely. We only use the best materials and connect you to the most reputable carriers in the world so you won't have to worry about anything happening to your possessions. Call us today at (253) 472-8400 if you have any questions about how we can help you. If you need transport for your belongings anywhere in the world, go with the moving company Tacoma trusts: World Wide Movers.
Tacoma Information
If you enjoy caffeine, sweets, and live music, you should strongly consider moving to Tacoma. Referred to as Seattle's punk rock little sister, Tacoma has all that you could want without the Seattle rainy season. Tacoma has a population of 211,277 and the average one bedroom apartment rents for $1154 per month. Tacoma has mild summers and winters that rarely fall below freezing. While Tacoma is walkable it also has a good public transportation system and is bike-friendly. There are museums, parks and many opportunities for live music and concerts.
Seattle Information
The big city with the small town feeling. Seattle is constantly evolving, it has an estimated population of 730,000 just in the city limits, there are an additional 3.5 million in greater Seattle and surrounding areas. Home to Amazon, Microsoft and Starbucks, other giants have made their place here Expedia, Alaska Airlines, Nintendo, Boeing, Costco, Facebook, Google and many more. You can go hiking, kayaking, mountain biking and roller-blading all in one day! In the winter you can go snowboarding and skiing. The average rainfall ios 37.7 which makes it only the 32nd rainiest city in the US. Unfortunately, most days are overcast. Typical apartment rentals range from $1965 – $2285 per month.
Also Serving These Northwest Communities:
Seattle | Tacoma | Bellevue | Kirkland | Redmond | Renton | Kent | Lakewood | Midland | McChord AFB | Camp Murray | Parkland | Spanaway | Gig Harbor | Federal Way | Milton | Puyallup | Auburn | DuPont | Olympia | Yakima | Everett | Marysville | Bellingham | Kennewick | Vancouver | Portland