Company Movers & Corporate Relocation Service
World Wide Movers inc company movers specialize in corporate relocation to and from Alaska, Hawaii, Washington, and virtually any international location.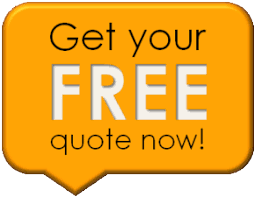 We have a dedicated full-time staff whose sole responsibility is to manage the logistics associated with Corporate Relocation and Transfers. This staff is well-versed in the nuances of corporate relocations, understand this specialized service, and know how to effectively manage the intricacies that come with a sponsored move.
When you contract our team of professional company movers to handle your corporate employee transfers and relocations or to move entire corporate offices, we lift the burden of the inevitable unknowns and prepare for every eventuality to ensure your employee can focus on the job. Our door-to-door services may include packing and unpacking, not just loading and unloading, allowing you and your employees to resettle in a new location with ease and worry-free. From the initial estimate and consultation to post-move quality services evaluation we want you to be satisfied every step of the way.
Movers With A Safety Record
Safety is a high priority with World Wide Movers, Inc. It is our intention and goal to prevent accidents and injuries by maintaining a safe working environment. All of our crew members are well trained and versed in proper tool usage, pinch point safety and correct body ergonomics. Safety is the cornerstone of our foundation for success.
Protection of Facilities, Furniture & Contents
One way to define the word "excellence" is by "conditions that exist when your move into your new facilities has been achieved." The pursuit of excellence at World Wide Movers is paramount among our employees.
All floors, tile, or carpet in your new building will be protected with Masonite, plywood or cardboard. Every effort will be taken to protect your facilities from any damage. Furniture will be handled on padded dollies to prevent marring and scratching. All vans used in the transporting of your office furnishings will be equipped with "air ride suspension", quilted moving pads, load bars, and tie down straps. Our electronics van will handle all of your sensitive electronics. All contents will be packed using specially designed packing materials and professional packing techniques to protect your belongings. Towards this pursuit of excellence, our company movers strive to make sure that all items are properly protected at all times during every phase of moving.
World Wide Moving Company Movers and Relocation Services
With the experience and knowledge needed to safely and properly move our clients anywhere in the world, our "Client First" mission focus sets the tone for unparalleled professional loading, shipping, and off-loading operations. Our attention to detail combined with over 50 years of professional moving services lend to our vast knowledge of the shipping lifecycle benefiting our commercial, military, and private clients. We are members of the Mayflower Movers Network.
Our professional drivers, support staff, and logisticians know the ins-and-outs of the shipping and moving business and tend to their duties with professionalism and pride, which extends directly to the care and handling of your property.
Let us manage all your shipping and moving needs for your next corporate relocation.
Contact World Wide Movers, Inc. to inquire about corporate partnerships and relocation services.
OUR GOAL: To ensure a smooth and seamless move as possible while minimizing the downtime of your lifeline.
Recent Moving and Relocation Projects
Alyeska Pipeline Service Company – Headquarters Relocation
Location: Anchorage
Size: 400 employees, 63,000 SF
Dates: December 2011 – February 2012
World Wide Movers met the challenge of the aggressive and minimal impact schedule with evening and weekend moves, but this was only successful by World Wide Movers professional crews remaining flexible and through communication. Typically, the move would involve; non-essential items on midweek evenings, Friday afternoon the IT department would begin computer teardown and our crew would follow IT packing up electronics and deliver them the same night and Saturday afternoon general office items and boxes would be delivered.
In addition to the occupant move, our team coordinated and executed vacating Alyeska's original location which included packing and delivering surplus furnishings and equipment to Alyeska's offices in Valdez and Fairbanks as well as substantial donations to local charities.
US Air Force Elmendorf Base Hospital – Aeromedical Services and Mental Health Clinic
Location: JBER
Size: 100 employees
Dates: November 2011 – February 2012
World Wide Movers assisted in coordinating this healthcare project from receiving, consolidating, and labeling all supplies at our Tacoma, WA hub. Then, loading them into 16-53 foot trailers for transfer to JBER. Upon arrival unloaded, unboxed and placed all items into their designated rooms. The freight consisted of office/systems furniture, High Density Mobile File Systems, standard exam room furniture, sensitive medical equipment and Sound Booths.
World Wide Movers also completed the relocation of all medical records/files, electronics, staff and their contents. Due to the limited amount of down time this relocation was accomplished during a very short time frame, which included after hours moving as well as the need for specific weekend hours.
Providence Alaska Medical Center
Location: Anchorage
Size: Multiple projects (Generations project 85,000 SF new & 100,000 SF renovations)
Dates: Ongoing, current
World Wide Movers continues to provide moving and relocation services to Providence for handling and movement of MRI equipment, Blood Analyzers, CAT scan machines and general office items. All projects are scheduled and coordinated to assure safety and security for patients and staff is never compromised.
Currently World Wide Movers is storing millions of dollars' worth of medical equipment and furnishings scheduled to be installed into the Providence "Generations" expansion, a new wing to the hospital. Upon completion of the construction World Wide Movers will be executing the physical move.
University of Alaska Anchorage
Location: Anchorage
Size: 120,000 square feet
Dates: Ongoing, current
World Wide Movers recently relocated numerous offices and science and laboratory equipment from both on campus and off campus locations to the recently completed 120,000 SF Conoco Phillips Integrated Science Building. Shortly after completing this task, World Wide Movers began the relocation of UAA's newly constructed Health Science Building, which involved 4 floors of medical and laboratory equipment as well as all the staff and faculty to include all files, computers and furniture.

Corporate References
Below, please find listed, Corporations which we have worked with and/or are currently work with, under contract, and who can attest to our ability in the area of Corporate Relocation Services.
NMS/BP
900 E. Benson Blvd.
Anchorage, Alaska 99516
Alyeska Pipeline Services Co.
Centerpoint West Building
Anchorage, Alaska 99503
UAA
3890 University Lake Drive
Anchorage, AK 99508
Providence Alaska Medical Center
3200 Providence Dr
Anchorage, Alaska 99508
Konica Minolta Business Solutions
1432 Ingra Street
Anchorage, Alaska 99501
Conoco-Phillips
700 G Street
Anchorage, AK 99501
Lynden International
6441 S. Airpark Place
Anchorage, Alaska 99502