Juneau Moving Company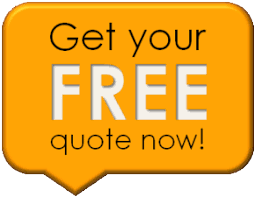 World Wide Movers, Inc. your Juneau moving company specializes in Residential Moving, Corporate Employee Relocation, International Relocation, Office Moves, Shipping, White Glove Delivery and Secured, Temperature Controlled Storage. We serve as Alaska's premier agent for Mayflower Transit, Inc. and United Van Lines with offices in Anchorage, Fairbanks, Kodiak and Juneau. Whether moving across town or across the world, World Wide Movers, Inc. can meet your moving and relocation needs.
Juneau, Alaska is unlike any other city in America. There are no roads leading into or out of this state capital. Juneau is a beautiful small town with easy access to wilderness and has a rich and diverse culture. You can go skiing, kayaking and hiking or catch a pipe organ concert and arts show all in one day. Juneau has mild winters and lovely summers. In winter the temp rarely drops below 20°F and summer temperatures can get as high as 70°F. Bears are common and it has more bald eagles per capita than anywhere else in the United States. Be respectful of animal habitats and learn some basics as to how to behave during an encounter. People are very friendly in Juneau. If you're from a big city, it might feel weird at first when folks nod or say "hi" on the street, but you'll soon find yourself doing it right along with them.
World Wide Movers, Inc.
3141 Channel Drive
Juneau, AK 99801
907-586-1642
Email Us
Juneau Branch Operations Manager:
Gil Aerni – Email Gil
Opening Hours
Monday
8am – 5pm
Tuesday
8am – 5pm
Wednesday
8am – 5pm
Thursday
8am – 5pm
Friday
8am – 5pm
Saturday
Closed
Sunday
Closed
Juneau, Alaska Office Location
Your Trusted Moving Company in Juneau, Alaska
World Wide Movers, Inc. of Juneau, Alaska provides excellent Customer Service, and really goes above and beyond to accommodate our customers. When you need help coordinating multi-faceted moves World Wide Movers, Inc. of Juneau, Alaska steps in to offer alternative suggestions and ideas on how to get your job done, which in the end can save you time and money. Our Juneau movers are reliable and professional. Our customers say we are, "wonderful and enjoyable to work with."
We arrive on time and take the extra time to move your belongings safely and securely. We make sure that everything is packed properly and ready for your move. Reach out today to get a free, no obligation estimate or advise on how to handle your move.
Mover Juneau Alaska – (907) 586-1642
Also Serving These Southeast Alaska Communities:
Juneau | Skagway | Haines | Gustavus | Hoonah | Tenakee Springs | Kake | Sitka | Petersburg | Wrangell | Klawok | Craig | Hydaburg | Ketchikan | Metlakatla