Special Commodities & Sensitive Equipment Mover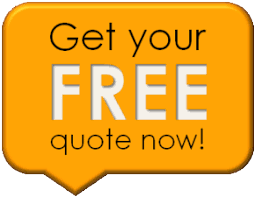 World Wide Movers, Inc. is a specialist in the shipping and handling of special commodities and sensitive equipment. The logistics behind sensitive cargo handling and transport have their own set of standards and operating procedures, and we are experts in this specialized area of shipping.
We move anything, literally. No matter how big, no matter how small, we will move it. From a 10,000 pound printing press to installation of a ventilation system on top of a building. If you need it moved, we can, and will, move it.
At World Wide Movers, we don't just move homeowners—we work with corporate customers across a variety of industries, from hospitality to commercial and industrial businesses and beyond.
Moving such customers often means moving special and sensitive commodities. If you need help with the transportation logistics involved in such a move, then we're the company to call. Aside from hazardous materials, we can handle just about anything. When it comes to your unique item, we take care of the details.
Examples of Special Commodities Moved Includes:
• Medical Equipment Transportation
• Heavy Machinery Transportation
• Office Equipment
• Computers and IT Equipment

• Unique Furniture Items
• Appliance Moving
• Store Fixtures

Move Your Sensitive Equipment
With an attention to detail and focus on thoroughness and safety, we protect all of our cargo door-to-door through even the most extreme of circumstances. World Wide Movers has created and continues to manage the largest terminal network in the state. This alone is a testament to the experience of all of our professional driver's skill, having negotiated the harshest of climates. We continuously and confidently deliver our cargo unmarred and in as designed order.
Having transported everything from perishables to fragile medical devices, World Wide Movers knows what goes in to this sub-set of logistics and consistently perform above expectations. Our clients range in type from the hospitality industry to the oil and gas industry hauling oil field supplies and equipment. Having supported manufacturing and engineering firms we can tailor and our services to meet your requirements, demands, and schedule.
Whether you need pad wrap or packing service, dock-to-dock, partial loads, special crating and transport, or staging and storage space, our Special Commodities and Sensitive Equipment Division will meet your needs with the care and consideration due.
Complimentary to our Special Commodities Division, we are a transportation specialist in high-value products. Call the professional Special Commodities & Sensitive Equipment Movers team at World Wide Movers, Inc to get the job done.