Certified Scale
Need your truck weighed? It's important to know exactly how much your trucks weigh before you send them out on the road or as they return with a shipment. All of our locations are equipped with large, durable industrial length certified scales. We are State-licensed in Alaska, Washington and Hawaii. We are your one stop solution! We offer quality scale services provided for all makes and models. We make it quick and easy to accurately weight your truck, freight, or any other commercial or personal vehicle. Our 65′ scales can handle legal load weights.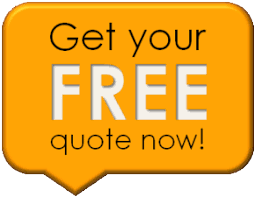 QUICK, EASY SERVICE AND COMPETITIVE PRICING:
1. Simply drive onto the scale
2. Come inside!
3. Receive your certified printed weight ticket
THAT'S ALL THERE IS TO IT!
PCS / Military Do-it-Yourself (DITY) Moves
You will need to provide two certified weight tickets, including one for Gross (full) weight and one for Tare (empty) weight.
Are you registering your homebuilt trailer with the Department of Motor Vehicles?
To obtain a title and register a reconstructed or homebuilt trailer you must submit a certified weight certificate to the Department of Motor Vehicles.
Do you need an individual axle weight?
No matter what type of vehicle you drive — whether it's a car, truck, SUV or even a recreational vehicle — you should be aware of your gross axle weight rating. Front and rear axles have individual gross axle weight ratings. A vehicle's axles should never be loaded beyond the manufacturer's listed GAWR.
If you only need one axle weight then we can help with a generalized axle weight; it can be found based on accurate positioning on our scale.
Safety and compliance are critical in today's competitive market. Your drivers can depend on World Wide Movers to deliver on our promise of quality and dependability. All WWM locations provide a reliable, accurate and DOT certified weight. Scales are open 8am – 4:30pm. Appointments are not required. If you do not already have an account with us, cash prices vary per location so please feel free to contact your location directly for current rates.
For More Information Visit These Websites