Fairbanks Moving Company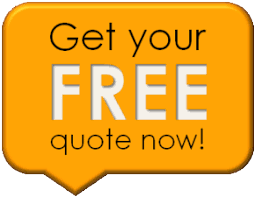 Hire a Reputable Fairbanks moving company, you know & trust. Moving is hard work. World Wide Movers, Inc. of Fairbanks, Alaska offers you a personalized moving plan, which, in turn, makes your move stress free. We are Locally Owned and Veteran Operated.
We've been relocating families and businesses since 1962. World Wide Movers, Inc. of Fairbanks, Alaska specialize in Residential Moving, Corporate Employee Relocation, International Relocation, Office Moves, Shipping, White Glove Delivery and Secured, Temperature Controlled Storage. We are the Fairbanks, Alaska mover of choice. When you move with World Wide Movers, Inc. in Fairbanks you can choose which services you need to meet your budget, timeline and needs. Save time and hassle by selecting World Wide Movers, Inc. of Fairbanks, Alaska.
World Wide Movers, Inc.
934 Elizabeth Street #1
Fairbanks, AK 99709
907-452-1863
Email Us
Fairbanks Branch Operations Manager:
Sean Elterman – Email Sean
Opening Hours
Monday
8am – 5pm
Tuesday
8am – 5pm
Wednesday
8am – 5pm
Thursday
8am – 5pm
Friday
8am – 5pm
Saturday
Closed
Sunday
Closed
Fairbanks, Alaska Office Location
The Fairbanks Moving Company You Can Trust
World Wide Movers, Inc. of Fairbanks, Alaska is fully licensed and insured. We are Alaska's premier mover agent for Mayflower Transit, Inc. and United Van Lines with offices in Anchorage, Fairbanks, Kodiak and Juneau. We have the knowledge and experience necessary to make your move affordable and effortless. We are always looking for ways to build strong and lasting relationships with the Fairbanks, Alaska community. Our focus is to ensure that you have an excellent move every time.
Fairbanks, Alaska, known as the Golden Heart City, has a population of 30,000 people and is the seat for the Fairbanks North Star Borough which has a population of 99,000 people. It is the 3rd largest city in Alaska. The long cold winters can get down to a bitter −40 °F with a high of 80 °F in the short summer. Fairbanks serves as the regional economic and health care center for the Interior and Northern Alaska. Storage available short term, long term or in-transit.
Whether moving across town or across the world, contact the affordable mover Fairbanks knows and trusts. With over 50 years experience in Alaska, World Wide Movers, Inc. of Fairbanks, Alaska can meet your moving and relocation needs.
Mover Fairbanks Alaska – (907) 452-1863.
Also Serving These Alaska Communities:
Fairbanks | North Pole | Ft Wainwright | Eielson AFB | Delta Junction | Tanacross | Tok | Anderson | Healy | Cantwell | Tanana | Galena | Ft Yukon | Barrow | Prudhoe Bay | Nuiqsut | Wainwright | Kotzebue | Nome