Moving and Packing Service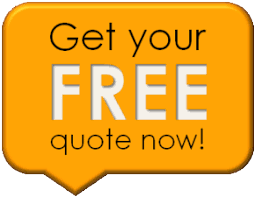 Moving isn't just about packing your life into boxes and hoping nothing is damaged. That is why World Wide Movers offers Full Pack Services to help make your move a smooth transition from the very beginning to the very end. Utilizing our professional packing services will reduce the risk of damage and will assuredly reduce your stress level!
We've been helping home owners move nationwide for over 60 years. When you work with World Wide Movers, you can trust that your household will be packed by the highest quality of experienced packers. We will pack, load, move, unload and will even unpack if you ask us too! You won't have to lift a finger.
Our Moving & Packing Service Includes:
• Door-to-Door service
• Full service packing (or pack inspection), disassembly and loading
• Normal and direct delivery – Ask about our full-service unpacking options!

• Carrier reassembly of any carrier disassembled items
• Item placement into designated rooms
• Debris pickup (one time)

Professional Movers and Packers
Our trained professional packers will make your move as hassle-free as possible by using only the highest quality of packaging materials available, to not only protect your items, but to increase the efficiency and the time it will take to complete your move. They know all of the tricks for appropriately packing difficult items such as delicate porcelain, electronics, art, and furniture so that they arrive safe and sound. Dishes and glassware will be protected by being wrapped in the proper material and by densely packing into heavy corrugated dish packs. Dense packing reduces the room for movement or items shifting in their box (which is what causes the most damage.)
Complete Moving and Packing Service
With the Full Pack Service we are responsible for carefully packing all of your belongings to ensure a safe move. No matter where you plan to call home next, World Wide Movers has the expertise, equipment, and unwavering commitment to excellence in moving services that you would only expect from the most reputable, trusted, and reliable movers. We are proud to be members of the Mayflower Company Network.