Training and Experience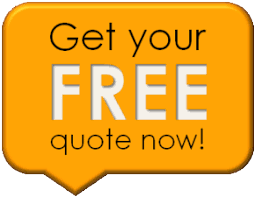 The business office moving crews that World Wide Movers offers, have been trained in the areas of electronic and sensitive equipment relocations. This training is provided by our Certified Trainer and General Manager John Jolly. His background is based on classroom training, provided through our affiliation with Mayflower Movers, Specialty Services, and by actual "time in the field"(25 years) handling electronic and sensitive equipment.
Recent Office Type Relocations Include:
Providence Alaska Medical Center
Location: Anchorage
Size: Multiple projects (Generations project 85,000 SF new & 100,000 SF renovations)
Dates: Ongoing, current
World Wide Movers continues to provide moving and relocation services to Providence for handling and movement of MRI equipment, Blood Analyzers, CAT scan machines and general office items. All projects are scheduled and coordinated to assure safety and security for patients and staff is never compromised.
Currently World Wide Movers is storing millions of dollars' worth of medical equipment and furnishings scheduled to be installed into the Providence "Generations" expansion, a new wing to the hospital. Upon completion of the construction World Wide Movers will be executing the physical move.

University of Alaska Anchorage
Location: Anchorage
Size: 120,000 square feet
Dates: Ongoing, current
World Wide Movers recently relocated numerous offices and science and laboratory equipment from both on campus and off campus locations to the recently completed 120,000 SF Conoco Phillips Integrated Science Building. Shortly after completing this task, World Wide Movers began the relocation of UAA's newly constructed Health Science Building, which involved 4 floors of medical and laboratory equipment as well as all the staff and faculty to include all files, computers and furniture.

Alyeska Pipeline Service Company – Headquarters Relocation
Location: Anchorage
Size: 400 employees, 63,000 SF
Dates: December 2011 – February 2012
World Wide Movers met the challenge of the aggressive and minimal impact schedule with evening and weekend moves, but this was only successful by World Wide Movers's professional crews remaining flexible and through communication. Typically, the move would involve; non-essential items on midweek evenings, Friday afternoon the IT department would begin computer teardown and World Wide Movers would follow IT packing up electronics and deliver them the same night and Saturday afternoon general office items and boxes would be delivered.
In addition to the occupant move, our team coordinated and executed vacating Alyeska's original location which included packing and delivering surplus furnishings and equipment to Alyeska's offices in Valdez and Fairbanks as well as substantial donations to local charities.

US Air Force Elmendorf Base Hospital – Aeromedical Services and Mental Health Clinic
Location: JBER
Size: 100 employees
Dates: November 2011 – February 2012
World Wide Movers assisted in coordinating this healthcare project from receiving, consolidating, and labeling all supplies at our Tacoma, WA hub. Then, loading them into 16-53 foot trailers for transfer to JBER. Upon arrival unloaded, unboxed and placed all items into their designated rooms. The freight consisted of office/systems furniture, High Density Mobile File Systems, standard exam room furniture, sensitive medical equipment and Sound Booths.
World Wide Movers also completed the relocation of all medical records/files, electronics, staff and their contents. Due to the limited amount of down time this relocation was accomplished during a very short time frame, which included after hours moving as well as the need for specific weekend hours.

References For Corporate Moves
Below, please find listed, Corporations which we have worked with and/or are currently work with, under contract, and who can attest to our ability in the area of Corporate Relocation Services.
NMS/BP
900 E. Benson Blvd.
Anchorage, Alaska 99516
Alyeska Pipeline Services Co.
Centerpoint West Building
Anchorage, Alaska 99503
Providence Alaska Medical Center
3200 Providence Dr
Anchorage, Alaska 99508
UAA
3890 University Lake Drive
Anchorage, AK 99508

Konica Minolta Business Solutions
1432 Ingra Street
Anchorage, Alaska 99501
Conoco-Phillips
700 G Street
Anchorage, AK 99501
Lynden International
6441 S. Airpark Place
Anchorage, Alaska 99502