Auto Transport Carrier
World Wide Movers, Inc. in Anchorage, Alaska is now providing auto transport and vehicle and motorcycle hauling services. Transporting a vehicle in and around Anchorage, Alaska can be a daunting task – but with our help you will feel at ease. Get the best service for the best price.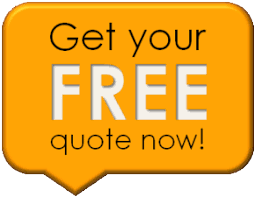 Services We Offer:
• Experienced Auto and Motorcycle Transportation
• Residence to Port Handling
• Port to Residence Handling
• Door to Door Delivery
• Forklift and Special Equipment Relocating
• Corporate Car Relocation
• Inoperable Vehicle Pickup and Delivery
• Auction Auto Pickup and Delivery
• Classic Car Show Pickup and Delivery
• Dealer to Dealer Transportation
• Any Other Local Vehicle Transporting You May Require!
• On time Delivery, Every Time!
Licensed, Insured, Bonded
Experienced, Dependable, Reliable
Safe Secure Transportation Services
Qualified Drivers
Competitive Pricing
Call Today To Get A Free Quote
Auto Transport & Relocation Service
Relax, we will take all the stress out of hauling your vehicle. We will get your vehicle where it needs to be while providing the best care and service. Simply give us some basic information about your vehicle including the year, make, model, the pick-up and delivery locations and within minutes we'll provide you with a competitive quote. Contact us today to discuss all of your local vehicle hauling service needs!
Military Auto Transport
If you are in the military and are PCSing your POV – Privately Owned Vehicle
Additional shipping information can be found at PCSMYPOV.com
Auto Transport Carriers
If you want to relocate your automobile along with your household goods we can coordinate that for you! Please notify your move coordinator and click here for more information
If you want to relocate an automobile only, we would refer you to the following auto carriers:
Reindeer Auto Relocation – Visit Their Website
Alaska Vehicle Transport – Visit Their Website
Wrightway Auto Carriers – Visit Their Website