Tacoma Moving and Storage Facilities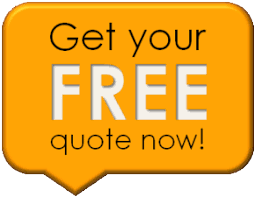 As a full service moving company in Tacoma, WA, World Wide Movers is able to offer secure, affordable Tacoma moving and storage facility options. If you're planning on moving to Tacoma, Washington but your new residence isn't ready yet, let World Wide Movers securely store your belongings in our temperature controlled facilities. Not all moves go as planned, but rest assured, we have the options and flexibility you are looking for.
Our storage facilities offer a climate controlled, moisture free environment, so you can be sure your valuable items will be safe with us. The first thing we do is inventory and properly pack your belongings. We will then ship them to our storage facility to pack them in our climate controlled, secured storage facility where they will stay secured until they are delivered directly to your door when you're moving to Tacoma, Washington.
Best Tacoma Moving and Storage Facilities For Your Peace of Mind
Our convenient Tacoma storage facility options allows you to focus on getting settled at your new destination instead of researching, calling & booking a storage space in addition to all the other arrangements that go into moving. We can take care of this for you! We will simply move your items from the moving truck directly to our storage facility. No unpacking or additional transportation needed. When you are ready for your belonging, we will deliver them to your door!
We pride ourselves on being the best Tacoma moving and storage facility for long distance moves. With years of experience specializing in long distance and out of state moving services, our experienced staff and of trained professionals give you the best service available.
World Wide Movers, Inc. mission is to provide professional & economic moving services to all of their customers. Working with customer recognized and trusted brands, easy to understand pricing, and extreme customer service, World Wide Movers fulfills all your moving needs.
Contact us today at (253) 472-8400 to get started!