Your Professional Office Movers
Throughout the past five decades, World Wide Movers, Inc. professional office movers have sought to perfect our ability to provide clients with relocation without dislocation. At World Wide Movers we have earned our reputation for providing this type of quality service.
We have been able to accomplish this because of our adherence to our four-time tested principles of moving:
1) Proper Planning
2) Personal Attention / Close Supervision
3) Highly Skilled / Professional Personnel
4) Efficient and Effective Systems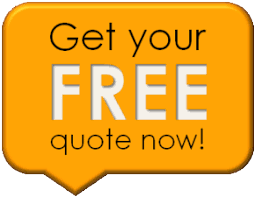 Combining these principles with our attention to details, continual refining our techniques and procedures, and adhering to our client's timetable (i.e. weekend moves) has enabled us to provide highly successful moves for our clients.
Our Office and Industrial Division is comfortable when assuring our clients that we will execute an office or business relocation to meet the highest expectations. We are also proud of our role as a leader and innovator in the transportation needs of the business world.
Your Office Moving Team
When our Office Movers and Industrial Moving Division is first contacted, we initiate a rigorous and thorough planning process. We seek to ascertain the clients' needs, review the relocation timetable, analyze special conditions, survey all locations/facilities and compile inventory lists. At that point the client is presented with a comprehensive proposal including a detailed moving plan, timetable and budget by one of our Relocation Representatives.
While the Relocation Representative may be the only or primary contact with the client, he or she is backed by a staff of highly skilled, experienced professionals from the front office staff to the packers and drivers. At World Wide Movers, we feel our personnel are the company's – and clients – greatest asset and resource.
We offer a full array of services including moving and storage, moving and packing service, and moving specialty items including medical devices and equipment.
Our Goal: "Office Relocation without Dislocation"