Anchorage Moving Company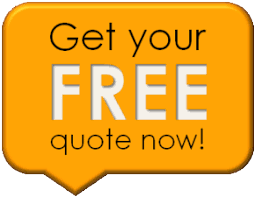 World Wide Movers, Inc, your trusted Anchorage Alaska Moving Company, is "the premium means for direct moving to and from Alaska". World Wide Movers Inc. is Locally Owned & Veteran Operated and has been a trusted Alaskan moving company since 1962. Our experience with the difficulties the Alaskan climate can create mixed with our dedication to amazing customer service make us the preferred Alaska movers. Fill out our moving quote form or give us a call today to see how we can help you move your home or office without worry.
As one of Anchorage's established and respected moving companies, we are affiliated with some of the top trucking companies such as United Van Lines, Lynden, and Mayflower Movers ensuring that our partners all share the same values and customer tenets that we do. Our Alaskan Express fleet ensures our Residential and Corporate Clients receive the safest and most reliable relocation services, every time! We've developed the skill, perfected the processes and implemented the technology required to efficiently deliver your freight and household goods.
World Wide Movers, Inc.
7120 Hart Street
Anchorage, AK 99518
907-349-2581
Email Us
Statewide and Anchorage Branch General Manager:
John Jolly – Email John
Opening Hours
Monday
8am – 5pm
Tuesday
8am – 5pm
Wednesday
8am – 5pm
Thursday
8am – 5pm
Friday
8am – 5pm
Saturday
Closed
Sunday
Closed
Anchorage, Alaska Office Location
Your Trusted Anchorage AK Movers
Nearly half the population of Alaska lives inside of the Anchorage Municipality which spans just under 2,000 square miles. It's a big city with a small-town feel. The median age is 34 years old and the average annual salary is $58,000. Living in here offers its diverse residents a dense suburban feel and most residents own their homes. The scenery is always beautiful and the people here are very nice. The summers are not too hot and not too cold however the winters are long, dark and cold.
Our professional movers will take care of your belongings as if they were our own. We know in order to move them from one place to another takes care, consideration, and even compassion, as some items hold extra-special value and meaning to you. We provide a dependable service in areas where weather and service are anything but dependable. From air-freight to long haul, from rural to remote, we move mountains to make sure your shipment arrives on time! Storage available short term, long term or in-transit.
With 1,000+ moves behind us, we continue to be the best and keep our customers happy by delivering all of their valuables and personal belongings safe and intact. Call our Alaska movers today at (907) 349-2581 for a FREE quote!
Anchorage Alaska is a beautiful city surrounded on two sides by Cook Inlet and is hemmed by the Chugach mountains on the other. Its a thriving northern city with approximately 290,000 residents and it serves as the hub for Alaska's economy, transportation, and communication. It's centrally located in south central Alaska and is our largest community. The beauty and majesty of nature abounds and can be seen and experienced all around this amazing city. A large population of moose, bears, birds, and wildlife make their home within city limits and several salmon streams flow right through the middle of town.
It's a diverse city comprised of many different cultures. In fact the public school district here has been recognized as one of the most diverse school districts in the nation. According to a 2016 report from the Anchorage Daily News, "Among ELL students in the district, 23 percent report Spanish as their first language, followed closely by Hmong (18 percent), Samoan (17 percent), Filipino (13 percent) and Yup'ik (5 percent). Lao, Inupiaq, Nuer, Korean and Russian round out the top 10. Those are the most common ones, Farson said, but the district has students who speak 99 different languages other than English."
Anchorage is also unique because it is equidistant from Asia, Europe, and the east coast of the US. This is why several large cargo companies have opened large operations hubs at our very own Ted Stevens International Anchorage International Airport. Cargo can be flown here and be divided up and sent out in many directions from this hub. It is also a strategic fueling stop for air travel. For this reason it is common that many US presidents have stopped here on Air Force One while traveling abroad.
Also Serving These Alaska Communities:
Anchorage AK | Eagle River AK | Wasilla AK | Palmer AK | Big Lake AK | Houston AK | Girdwood AK | Whittier AK | Seward AK | Cooper Landing AK | Soldotna AK | Sterling AK | Kenai AK | Nikiski AK | Anchor Point AK | Homer AK