About Us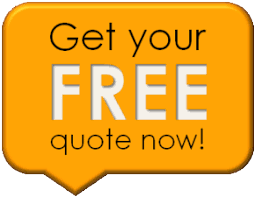 World Wide Movers brings enterprise efficiencies that improve the quality of customer service and forwarding, and we offer valuable relocation support services. We are affiliated with Mayflower and United Van Lines to bring trustworthy, reliable and professional service to our customers.
World Wide Movers has a large fleet of transport vehicles modified to handle the challenges of the Alaskan environment, and facilities in Alaska in Anchorage, Fairbanks, Juneau and Kodiak as well as Tacoma, Washington, and Honolulu, Hawaii supporting our extensive logistics and warehouse operations. We have authority in all 50 states as well as all the Canadian Provinces.
Established in 1962, We are one of the top full-service moving companies that covers the moving spectrum offering:
• Local – Residential and Office
• Intra- and Inter-State
• International

• Military and Account Relocations
• Sensitive Goods Transportation
• Commercial Commodities Services

World Wide Movers pioneered a premium direct van service to Alaska in 1983. This fleet offers International service across the Pacific Ocean with the simplicity of a domestic move. As with any domestic move, all goods are packed in industry approved boxes by certified packers and furniture is wrapped with cloth pads.
With the Alaskan Express, goods are only handled twice: once at origin upon load; and then again at final delivery destination. When the van arrives at the port agent in Seattle, Washington, the entire van is simply rolled onto the ocean vessel. Then, when the ship reaches its destination port in Anchorage, the van is rolled off the ship and could be driven directly to the transferee's new home or a climate-controlled warehouse for storage. This direct service minimizes breakage and loss and has proven to be superior for shipments moving to and from Alaska.
Our Affiliations
We've developed the skill, perfected the processes and implemented the technology required to efficiently deliver your freight and household goods. We provide dependable service in areas where weather and service are anything but dependable. From air-freight to long haul, from rural to remote, we move mountains to make sure your freight arrives on time!
With a team of more than 220 full-time, dedicated employees with a standard of professionalism that surpasses most. We believe the key to quality transport & moving services is customer satisfaction, consistency, and competitive pricing. We look forward to learning more about how we can be of service to you.