Edmonds Washington Moving Company
Alaskan Express Hauling Division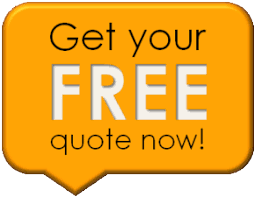 Our professional Edmonds Washington moving company, The Alaskan Express, provides a thru-van service between Alaska and the lower 48 states. When the van arrives at the origin port agent, the entire van is simply rolled onto the ocean vessel. Then, when the ship reaches its destination port, the van is rolled off the ship and could be driven directly to the transferee's new home or a climate-controlled warehouse for storage. This direct service minimizes breakage and loss and has proven to be superior for shipments moving to and from Alaska.
The Alaskan Express maintains a fleet of specialized equipment and drivers to provide dependable residential loading and delivery services. We have perfected the processes and implemented the technology required to efficiently handle your freight and household goods. We provide dependable service in areas where weather and service are anything but dependable.
Top Edmonds Washington Moving Company
World Wide Movers, Inc. is a veteran owned and operated household goods carrier incorporated in 1962. We have become the moving company Washington trusts for transporting belongings worldwide to your new home or business. Our moving authority includes Local, Intra-State, Inter-State, and International Carriage. We treat your possessions with the utmost care to ensure they get to their destination safe and sound.
World Wide Movers, Inc. has established a large terminal network along the Pacific Coast and in the Pacific Northwest. This makes us the cost-effective solution for all your domestic and international moving needs.
Washington Movers & Packers You can Trust!
With a team of more than 220 full-time, dedicated employees with a standard of professionalism that surpasses most. We believe the key to quality transport & moving services is customer satisfaction, consistency, and competitive pricing. From air-freight to long haul, from rural to remote, we move mountains to make sure your freight arrives on time!
Also Serving These Northwest Communities:
Seattle | Tacoma | Bellevue | Kirkland | Redmond | Renton | Kent | Lakewood | Midland | McChord AFB | Camp Murray | Parkland | Spanaway | Gig Harbor | Federal Way | Milton | Puyallup | Auburn | DuPont | Olympia | Yakima | Everett | Marysville | Bellingham | Kennewick | Vancouver | Portland