Residential Moving Company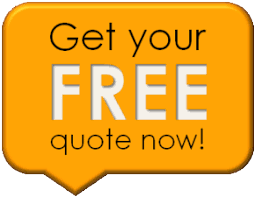 As a professional residential moving company, World Wide Movers Inc. is dedicated to provide our customers with a customized moving plan to fit their specific needs and time schedules. We understand that every household move is unique, so we provide several moving resources to give our clients more options for a customized moving experience.
Our many moving options allow us to offer you residential moving solutions that fit your budget, time and your moving logistics needs.
Every Residential Moving Company is different, here's what you should expect:
Customer Service
Full Service Moving Service Options
Upfront Pricing
Licensed/Bonded
Insured
On Time and On Budget
Choose World Wide Movers Inc. as Your Residential Moving Company
Moving can be a very stressful experience. Our professional team of residential movers know how to take the stress out and make your next household move enjoyable. We work hard to take the surprises out of your move and provide you with accurate cost estimates and delivery dates.
Our residential moving consultants are happy to meet with you, inspect your premises, and provide you with a complete household moving quote. All of our moving quotes are developed for your specific needs and will include the cost of your household relocation, as well as any other services we will provide to complete your move.
We want to provide you with as many moving resources as we can. We want to take the stress out of the moving process, and replace it with quality service you can count on. Our Packing Options give you the opportunity and flexibility to decide how much you would like to participate with your move, and we offer a comprehensive list of packing options and services that will help you plan and prepare with ease.
Moving and Packing Packing Options
Full Service Moving & Packing Service – Our team pf professional moving and packing specialists use industry standard packing methods and moving materials to pack your entire home and belongings. At World Wide Movers, we care for your belongings as if they were our own. This means you can relax knowing your household move is in the hands of professional moving specialists.
Fragile Packing – We take extra care for items that are fragile or irreplaceable. Our specialists will take great care to carefully pack your valuable items for safe transport to new location.
Do It Yourself Packing – If you choose to do the packing yourself, we can provide you with all of the moving and packing boxes and materials necessary to make your move easy.
Get A Free Moving Cost Estimate Today!
Basic Household Moving Services
Loading – Prior to loading your furniture and belongings, they will be listed and inventoried and labeled for moving. For upholstered furniture, a durable plastic stretch wrap material will be used to guard your belongings against potential damage. We also use careful packing techniques to protect your belongings against load shifting.
Transportation – Our moving trailers utilize special suspension systems with airride protection to assure your belongings are not damaged during transport. Our professional licensed drivers are trained and exercise great care while transporting your belongings. No matter whether it is a local, state to state or a long distance interstate or international move, World Wide Movers, Inc has you covered.
Unloading – When it is time to deliver your goods to you, our team will check inventory to be sure each item we transported is accounted for. Then the best part is, you can guide our moving team to carefully position all of your furniture belongings, and boxes into the proper place.
Do You Need Additional Residential Moving Services?
Unpacking Service – If you would like us to unpack your goods for you after they arrive at your new location we an provide this service. It si our mission to make your move as convenient and carefree as possible.
Custom Crates – If have items that require customized crating we our movers and packers can build them for you. This ensures each item is packed carefully for transport to minimize potential damage during transport.
Auto Transport – If your move requires special transport of cars, or boats we can arrange all the details for you. We partner with agencies that specialize in this type of transport who work with us to make your move simple and smooth.
Assembly/Disassembly – If you require help with assembly and disassembly of furniture and household items before and after your household move, our team of professional residential movers can handle it.
Storage – If you require storage of your goods we are a full service moving and storage company. We can arrange storage of your goods and have them delivered at a scheduled time.
World Wide Movers Inc. – Moving Households Worldwide
World Wide Movers, Inc. is a respected and established moving company you can trust. We have been moving families and household goods since 1962. We take pride in providing top quality customer service and dependable moving and storage services to all of our customers. We are proud to be members of the Mayflower Company Movers Network.