Kodiak Moving Company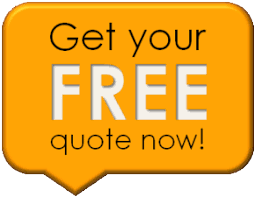 Alaska Transfer & Storage, DBA World Wide Movers, Inc. your Kodiak moving company, is Locally Owned & Veteran Operated. We have been a trusted Alaska moving company since 1962. For decades now we have led the way as one of the top moving companies serving Kodiak, Alaska. You can trust our team to move your home or office without worry. Contact our Kodiak, Alaska moving company office today to learn how we can help.
Kodiak, Alaska is a remote island and a small town on that island. The weather is typically warmer in the winter than on the mainland sometimes alternating rain and snow, resulting in a fairly good ice pack. The first thing to do if you are planning to move to Kodiak, Alaska is to find a place to live, with the US Coast Guard base, there is a short supply of housing. Land is at a premium in Kodiak as the town is trapped between the hills and the ocean. Also make sure you have a decent vehicle to withstand the rugged terrain and blustery conditions. Your primary vehicle needs to be 4-wheel/all-wheel drive.
This maritime climate has high humidity which can make it quite lush and mossy. Everything is substantially more expensive, Kodiak's cost of living is 30% higher than the national average. There is an active Arts Council and a wide array of art shows. Kodiak has excellent access to outdoor sports like hiking, fishing, hunting, berry-picking, mountain biking, four-wheeling, and kayaking. There is also a golf course and a ski chalet. Overall Kodiak, Alaska is a friendly place to live.
Alaska Transfer & Storage, dba World Wide Movers, Inc.
111 Bartel Ave
Kodiak, AK 99615
907-486-5354
Email Us
Kodiak Branch Operations Manager:
Dustin Roberson Email Dustin
Opening Hours
Monday
8am – 5pm
Tuesday
8am – 5pm
Wednesday
8am – 5pm
Thursday
8am – 5pm
Friday
8am – 5pm
Saturday
Closed
Sunday
Closed
Kodiak, Alaska Office Location
Your Trusted Moving Company in Kodiak, Alaska
Alaska Transfer & Storage, DBA World Wide Movers, Inc. of Kodiak, Alaska is the only branch location that offers drayage services to get your goods to or from a delivery point. If you need temporary storage or continued transport to coincide with your drayage, Kodiak, Alaska can assist with that as well.
Storage available short term, long term or in-transit.
In addition to warehouse storage Alaska Transfer & Storage, DBA World Wide Movers, Inc. of Kodiak, Alaska has self-storage 20' & 40' connex's available. Contact our Kodiak mover at (907) 486-5354 to current rates and availability.
Also Serving These Kodiak Alaska Communities:
Kodiak | Akhiok | Larsen Bay | Old Harbor | Ouzinkie | Port Lions |