Medical Equipment Movers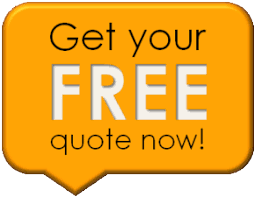 World Wide Movers is the Alaskan leader in medical equipment and machinery moving. With decades of experience we are limitless in our resources and capabilities for safely and expeditiously moving your facility.
We excel at offering customizable, turnkey solutions. Our experience allows us to handle any sized relocation and any project scope. We ensure that your equipment is moved on time with our centralized dispatch, veteran drivers, and state-of-the-art equipment.
Our Movers Are Trained To Move Medical Equipment And More!
Here at World Wide Movers we are trained and experienced in moving your most sophisticated and sensitive electronic equipment. We understand the essential need for preparation and care when packing, loading and transporting your costly, sensitive equipment. The World Wide Movers team meets the challenges of moving high-value medical equipment, sensitive machines, and high value electronics and we possess the skills in expert planning and project execution to expedite the transport of your shipment safely and securely. We are proud to be members of the Mayflower Company Movers Network.
We Move Medical Equipment and Electronic Equipment:
• Aerospace Equipment
• Amalgamators
• Banking Equipment
• Beakers & Test tubes
• BioPharma Equipment
• Bone Densitometer Machines
• C-Arm Equipment
• CAT Scanners
• Catheterization Cath Labs
• CT Scanners
• Curing Units
• Dental Instruments
• Diagnostic Equipment
• Dust Collectors
• Exam Equipment
• Flight Simulators
• Fluoroscopy Equipment

• Freezers
• High-Value Computer Systems
• Hospital Beds
• Imaging Equipment
• Industrial Robots
• Laboratory Supplies and Equipment
• Machine Tools
• Magnetic Resonance Imaging MRI
• Mammography Systems
• Mammogram Systems
• Manufacturing Machinery
• Measuring Instruments
• Microscopes
• Network Equipment
• Nuclear Medicine Equipment
• Office Suite Furniture
• Operating Room Equipment

• Ovens
• PET Scanners
• Production Equipment
• Radiation Oncology Systems
• Radiology Rad Room Equipment
• Robotic Equipment
• Semiconductor Equipment
• Spectrophotometers
• Sterilization Equipment
• Surgical Chairs
• Telecommunications Equipment
• Telecom Equipment
• Testing Equipment
• Ultrasound Equipment
• X-Ray Equipment
• Weighing Machines
• Work Benches

We Assist All Types of Medical Facilities, Including But Not Limited To:
• Emergency Rooms
• Large Hospitals
• Medical Laboratories
• Medical Nursing Homes
• Physician Offices

• Psychiatric Hospitals
• Research Laboratories
• Small Clinics
• Trauma Centers
• Urgent Care Center