Alaska Moving Companies Locations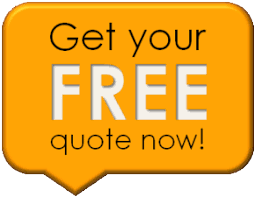 World Wide Movers Inc. leader among Alaska moving companies with decades of experience working in The Greatland. Living in Alaska and understanding the unique challenges of moving residential and commercial goods around this state gives us an edge over other moving companies based elsewhere. No matter if you are moving to Alaska or your moving out of Alaska to another place, we have you covered.
We have a large fleet of transport vehicles modified to handle the challenges of the Alaskan environment, and facilities in Alaska in Anchorage, Fairbanks, Juneau and Kodiak as well as Tacoma, Washington, and Honolulu, Hawaii supporting our extensive logistics and warehouse operations. We have authority in all 50 states as well as all the Canadian Provinces.
World Wide Movers pioneered a premium direct van service to Alaska in 1983. This fleet offers International service across the Pacific Ocean with the simplicity of a domestic move. As with any domestic move, all goods are packed in industry approved boxes by certified packers and furniture is wrapped with cloth pads.
Moving To Or From Alaska? – Call The Expert Movers!
When moving to or from Alaska ask about our "Alaskan Express Service!" Your goods are only handled twice, once at origin upon load and then at final delivery destination. When your van arrives at the port agent in Seattle, Washington, the entire van is simply rolled onto the ocean vessel. Then, when the ship reaches its destination port in Anchorage, the van is rolled off the ship and could be driven directly to the transferee's new home or a climate-controlled warehouse for storage. This direct service minimizes breakage and loss and has proven to be superior for shipments moving to and from Alaska.
We've developed the skill, perfected the processes and implemented the technology required to efficiently deliver your freight and household goods. We provide a dependable service in areas where weather and service are anything but dependable. From air-freight to long haul, from rural to remote, we move mountains to make sure your shipment arrives on time!
Fairbanks, Alaska Branch
Juneau, Alaska Branch
Juneau, Alaska Office Location